The latest film in the Fast & Furious franchise may have been pushed back until 2021 by the coronavirus outbreak, but that hasn't stopped Lego from unveiling a 1,077-piece Technic version of main character Dominic Toretto's Dodge Charger. And with much of the world on enforced lockdown, the kit could prove the perfect antidote to homebound boredom.
The Charger featured in the first 2001 Fast & Furious movie, has put in various appearances in subsequent sequels, and is set to return in the forthcoming film. Just like the real car, the Lego Technic version comes with a V8 engine, complete with moving pistons and cylinders.
Double wishbone suspension, nitro bottles mounted in the boot, a wheelie bar and cockpit fire extinguisher all feature, as does a stand that allows the model to recreate the wheelies performed by the film car.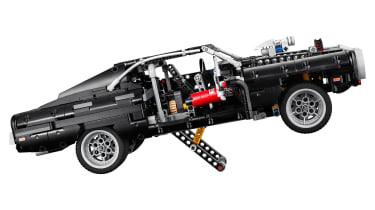 The car on which
…
Read More