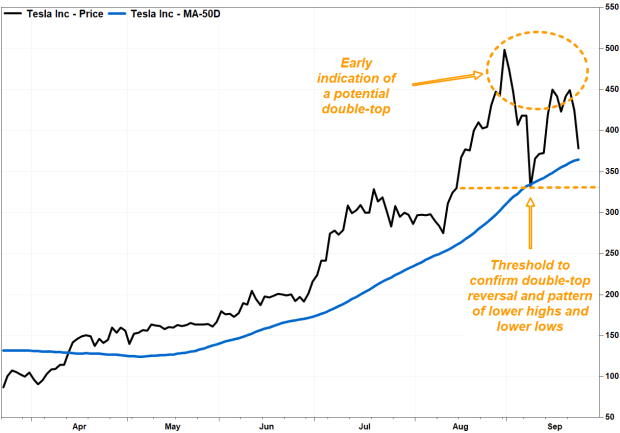 A great win of Contract for Tesla Stock
Since the day Tesla started working on the project of Electric cars, it kept searching
Since the day Tesla started working on the project of Electric cars, it kept searching for a way to make EVs more and more efficient. To make the cars more effective, the company recently won a contract for batteries in Australia. Today in this article we will talk mainly about this.
It is very good news for TSLA stock and the whole working family of Tesla. Tesla already had one battery system in Australia. Though the battery was giant enough, the company also allowed them for another bigger and supergiant battery system. Now as per the report, the company won the contract of supplying a supergiant battery.
The earlier capacity of the battery was 100 MW/129 MWh with Tesla Powerpacks. Now the new supergiant battery will have further expanded capacity. The new capacity is increased by 50 MW, 129 MWh. So, the net expanded capacity of the battery would be around 150MW/19e.5 MWh.
The service it provides can be compared with gas peaker plants too, but there would be many positive differences also. Some of the main differences can also be found in its speed, quality, emission and Cost. This supergiant battery has already collected huge savings in south Australia. There is managed to save around 40 Billion dollars in its first year of operation.
After getting the success there, they are expecting the same magic they will do here too in Victoria and even at a bigger scale. In its mission to provide the same in Victoria, the company also found partnership with Neo. Neo is a French company which primarily works in the field of renewable energy.
The battery capacity is seeming to be very good this time. As per the data we discuss above the configuration of the battery, the capacity of the battery seems to be around double in the comparison of the first battery they worked on in Australia. For distribution of this battery in Australia, the Neenan Company will purchase the battery from Tesla and do the remaining work for distribution by itself most probably.
Australian Energy Market operators will also play a very impartial role in this project. The role of it is to provide finance to the Neoen company so that it can do all the tasks related to this very easily. As per the report, the AEMO will pay around $84 toNeoen.
With the above discussion, it's very clear that soon the problem of short battery life and more timing of charging them would be removed from the future electric cars. For more information such as releases, you can check at https://www.webull.com/releases/nasdaq-tsla.