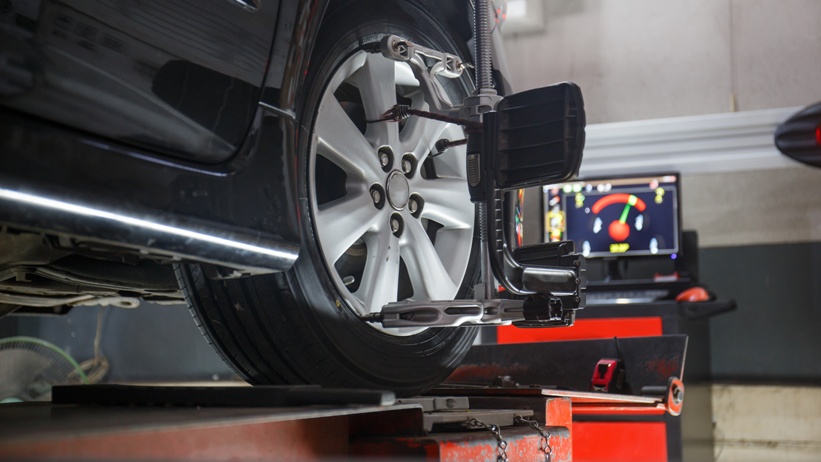 Every part of the car affects its functionality that's why putting them in good condition is beneficial to you and your car as well. Your car wouldn't run well if there are issues in any part. The wheels, for instance, are an important part of the car, without them, it can't literally run. Wheel alignment services are offered by car repair shops to make your car run smoothly and safely. So why are wheel alignment services important for your car? Let's check the reasons below:
Things You Need To Know About Your Wheels
What is Wheels Alignment?
From the term itself, wheel alignment is aligning your wheels to its tire. This can be done by adjusting your car's steering and suspension. Angles of the tires should be aligned in how it makes contact on the road. Wheel alignments can be affected by several factors such as car model, make, and manufacturer's recommendation.
When Do I Need Wheel Alignment?
Misalignment of wheels can lead to uneven tires and shorten tire life. Each model has its own original equipment manufacturer specifications. If your car goes beyond these specifications then it's time to have your wheel alignment fixed. Your wheels should always be on the preset angles and positioning to make it run smooth.
How Many Times Do I Have to Have a Wheel Alignment?
Several factors can cause your tires to misalign. It can be the way you drive your car or different road conditions. If you often drive in bad road conditions then you have to have your wheels aligned more often.
What are the remedies I can do By Myself to Fixed Wheel Alignment?
There are things that you can do to make your wheel alignment get better. Removing heavy stuff from your trunk can make it lighter and avoid putting too much weight on the wheels. Maintaining air pressure in your tires can also be a good way to avoid wheel misalignment to progress. But the best way to keep that wheel aligned is to get it checked now and then by the experts and let them condition your car according to the knowledge and skills they have.
Factors To Consider In Getting A Wheel Alignment Service
Credentials
Getting your wheel aligned with the right shop can be a big factor in avoiding issues in ten future. Make sure to deal with a car repair shop. You are capable enough to have your wheel fixed and choose someone who can be trusted and knowledgeable enough on the wheel alignment of different car models. Also, check on the ratings of their technicians since they will be the ones handling your car.
Pricing
You can jump to different shops to check on their rates. But remember the cheapest is not always the best. Compare prices as well as the period they can finish fixing your car. Comparing several car repair shops will let you know the average cost of wheel alignment. In this way, you would know who is overpricing and who is giving the right price. Getting the right price can be a good sign that the car repair shop is honest to deal with.
Customer Serving Ratings
It is good to discover which shop has more positive feedback before choosing one. Online reviews can help you weigh them, but getting a recommendation from people you know is the best way of knowing how they handle their customers. If you have a chance to do so then ask people directly. Knowing how they handle their customers is a big factor in how they will be dealing with you. Getting a direct review can help you feel assured that you are picking the right shop for your car.
Insurance
Ask about insurance on your repairs. Car repair shops should have insurance just in case their staff damages your car then they can take the responsibility in taking care of it. Otherwise, you will be in trouble and you might spend more rather than having the issues taken care of. Insurance can protect both the repair shop and its customers. So a good car repair shop owner would always have insurance. Pick one that has insurance then.
Now that you know the answer to the question: Why are wheel alignment services important for your car? Then you can now start checking on car repair shops near you to have your wheels aligned. Keep it aligned in that way it can be in a good condition and avoid further damage. Having proper wheel alignment can save you from other expenses since it won't progress to further damaging tires and other car parts.