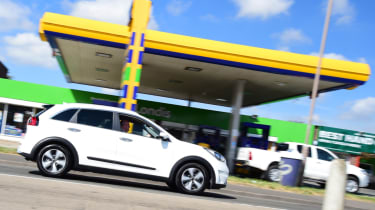 Petrol and diesel prices fell respectively by 3p and 4p per litre in February, following a drop in the wholesale cost of oil.
The average price of a litre of unleaded is now 124.02p, while diesel is down to 127.04p per litre, according to the latest RAC Fuel Watch data. This means the cost of filling up an average 55-litre family car with petrol is now £68.21, or £69.87 for diesel.
The reduction in petrol and diesel prices has been driven by a $10 (£7.73) slump in the average price of a barrel of oil over the last nine days of February.
The RAC says that of the major UK supermarkets, ASDA was the cheapest, offering petrol for 116.78p per litre – 3.5p cheaper than its nearest competitor – and diesel for 118.8p per litre – 4p cheaper than its nearest competitor.
Northern Ireland had the cheapest regional petrol costs
…
Read More